Work starts on 300-space car park at Bath's Royal United Hospital
Work has started on the Royal United Hospital's new 300-space car park. The amount of car parking spaces is to increase by 30 per cent at the hospital in the Weston area of Bath.
The large-scale parking improvement was confirmed last year.
Parking charges are not set to rise as a result.
The new car park is being constructed to the right of the hospital's main entrance. It will serve both visitors and patients. Contractors from local company M J Church arrived to begin the groundwork on Thursday (May 11).
The former pathology laboratory site has been levelled and the area will now be laid out and landscaped. It is expected to be completed by the autumn.
M J Church Managing Director, Steve Blower, said: "We're really proud to be working in partnership on this project with the Trust. Many of our staff live locally and use the RUH and it's great for us as a local company to be helping to develop the hospital for the future."
M J Church strengthen fleet
MJ Church, a leading civil engineering, earthworks and waste management contractor based in Wiltshire, has further strengthened its already extensive taskforce with the addition of ten new Bell Equipment B30E ADTs.
With a number of machines in the company's existing fleet ready for replacement, and an interest in Bell Equipment's latest Tier 4 certified models, Tom Church, Director at MJ Church, felt it was time to revisit their long-standing supplier relationship with Bell Equipment and discover what benefits upgrading could deliver.  He explains:
"MJ Church has been dealing with Bell for over ten years now, mainly running 30-tonne ADTs, as well as a number of loading shovels.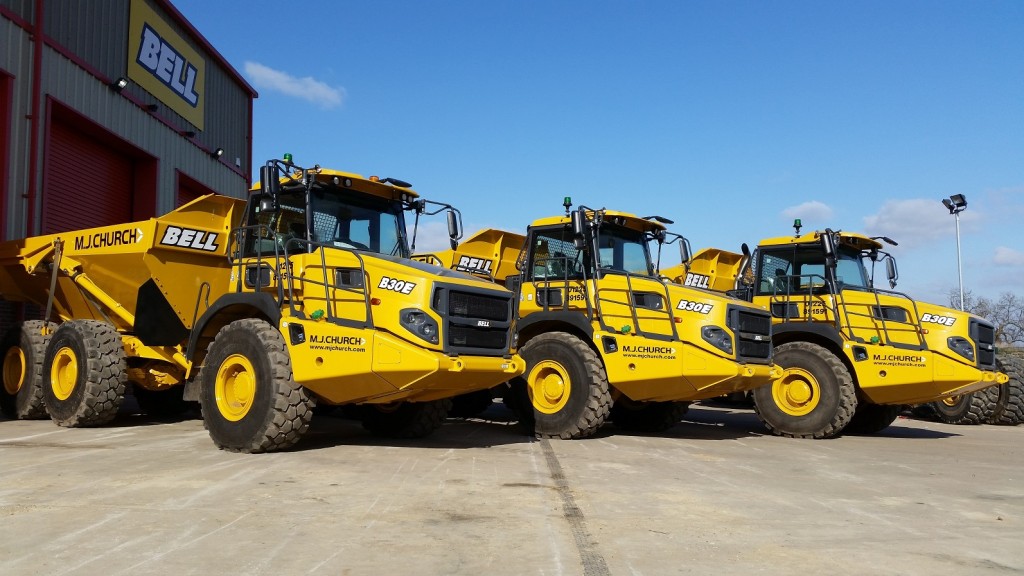 "With regard to the purchase of these latest machines, we were in a position where we had some older stock which needed replacing.  We'd also started looking at the new Bell Equipment machines, which, with their Tier 4 certification, could meet exhaust emission standards and provide lower fuel consumption."
Tom refers to the latest B30E model – a machine designed as part of Bell Equipment's E-Series, with a six cylinder and 7,7l volume engine, delivering 246 kW (329 PS) – making it an ideal machine for high perfomance, but also, low emissions.
The decision was made to secure ten machines, which MJ Church is in the process of taking and putting to work at its own sites.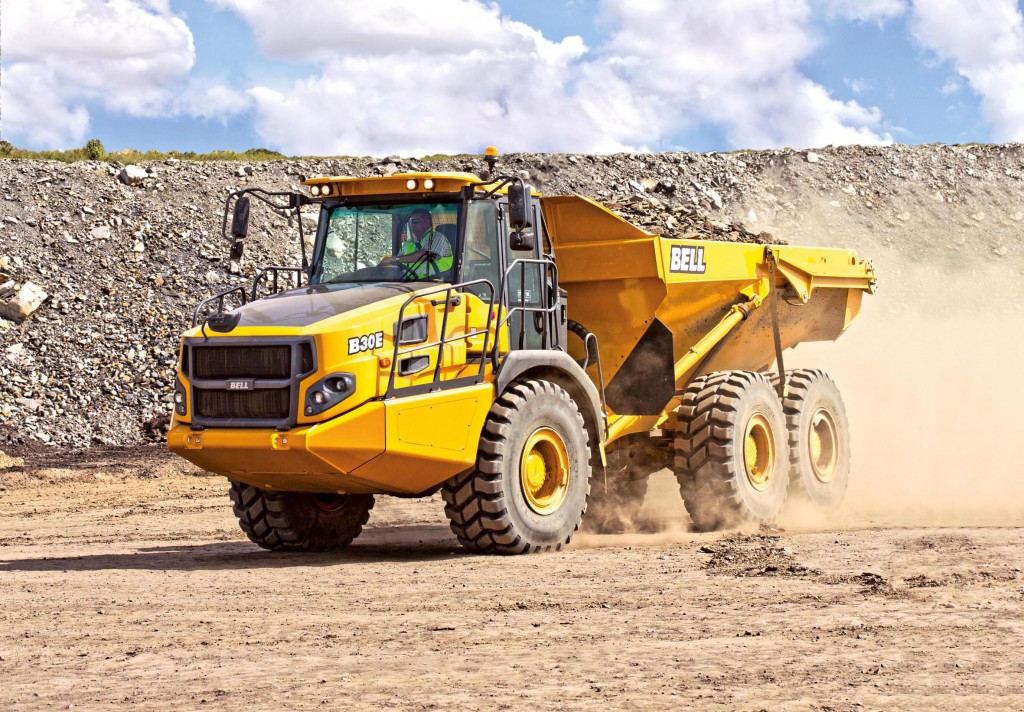 Tom explains that the new additions to the fleet are being set-to-task, fulfilling the company's own earthworks contracts, as well as providing external plant hire.  He's extremely pleased with how the machines are functioning so far and explains that in order to meet the needs of his own civil engineering team, as well as those of plant clients, purchasing ADTs capable of the very best performance was essential.
"We needed equipment we could trust and, for us, that came in the form of the Bell Equipment B30E.  These models are renowned for their dynamic engines and impressive level of reliability, as well as low maintenance requirements.
"Of course, price has been an influential element in the selection process, and we felt the B30E offered exceptional value for money in terms of the specification it offered.  We also received excellent value for our old B30Ds which we traded back to Bell Equipment.
"After-sales service was another key factor and I'm pleased to say we've enjoyed great support over the years from Bell, with any issues during the decade quickly resolved."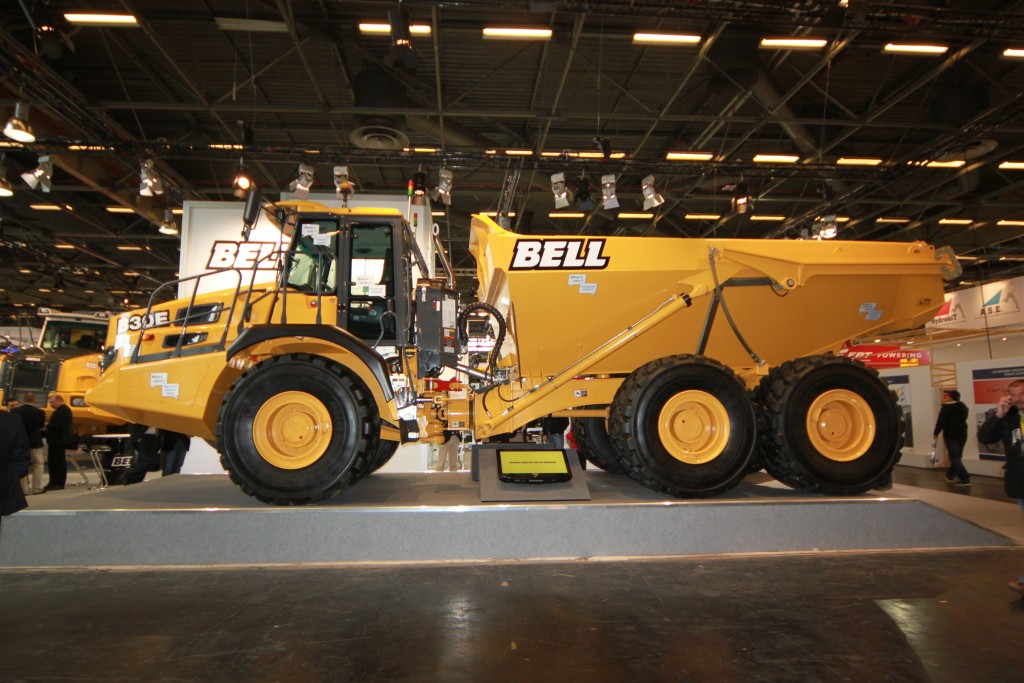 Having had such a positive experience of Bell Equipment's after-sales service Tom has, for first the time, taken up Bell Equipment's contracted servicing, a scheme applicable to all his new trucks for 6000 hrs.
"The contracted servicing will be a huge help, especially with the advanced AdBlue and electrical systems that feature within the new Tier4 engines, and will enable us to keep our machines performing to the very highest of standards for many years to come.
"Overall, it's been a great decision to buy again with Bell. We look forward to seeing these new, impressive machines continue to perform and anticipate working alongside Bell well into the future."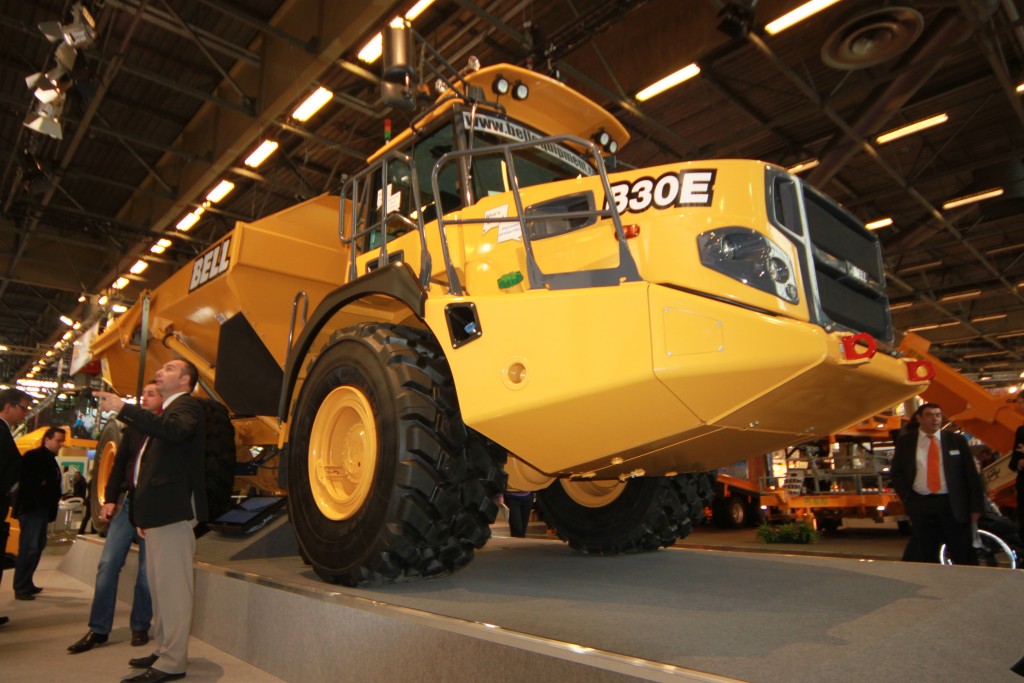 Nick Learoyd, Managing Director at Bell Equipment UK, comments, "We work closely with our customers, in a variety of sectors, to ensure all of our machines are equipped to deal with everything which is asked of them.  So it is fantastic to hear that our new models are being so well received, especially by a company such as MJ Church, which itself has its own very exacting standards.  By returning to Bell Equipment time and again, MJ Church is demonstrating its confidence in us, our machines and our service."
MJ Church agrees new two year partnership with Bath Racecourse
M J Church, one of the region's largest civil engineering, earthworks and waste management contractors, has agreed a two year sponsorship deal with Bath Racecourse as one of the venue's Principal Partners.
The company, which is based in Chippenham, has enjoyed a positive 10 year relationship with Bath Racecourse, supporting various events and using race days to raise funds for local good causes.
The new deal will include prominent branding at the Racecourse and sponsorship of a charity race day in May as part of M J Church's commitment to raise funds for the RUH Forever Friends Appeal, a charity the company has supported for many years.
Managing Director Steve Blower said "As a local business we feel it is important to support and give something back to businesses, charities and communities in the areas within which we operate. The Bath Racecourse redevelopment, for which we are a contractor providing earthworks and groundworks, is looking fantastic and the team have done an incredible job in planning improvements which will definitely elevate the venue to the next level.
"Our ongoing sponsorship will give us even more scope to use the venue for further fundraising activity, as well as helping to raise our profile. It is a great honour to be involved in the redevelopment work, and to have our name associated with Bath Racecourse when the work is completed."
Jo Hall, Executive  Director at Bath Racecourse added "We are delighted M J Church has chosen to continues its relationship with Bath Racecourse. We appreciate the excellent work done during the redevelopment and look forward to working with M J Church on fundraising and corporate events going forward."
New education and industry partnership to address construction industry skills gap 
Wiltshire College has announced the launch of a new partnership with one of the South West's largest civil engineering companies which will help to train a new generation of civil engineers.
The M J Church Civil Engineering Academy will open to students in September 2016 at the college's new Chippenham campus and will train young people in a variety of careers in the construction industry.
The Academy will offer a two-year nationally recognised programme in Civil Engineering providing industry skills in highway construction; design in construction and civil engineering; quantity surveying and project management in construction and the built environment.
Steve Blower, Managing Director of M J Church, said: "We are delighted to be working in partnership with Wiltshire College.
"The construction industry has a serious skills shortage and one of the main contributors to this is the lack of young people entering the industry.
"M J Church and Wiltshire College see a solution to this problem is to open up to young people the exciting career routes that the construction industry has to offer."
Wiltshire College Principal Amanda Burnside said: "This ground-breaking new partnership will enable students to experience real working environments as well as participating in masterclasses from industry.
"Students will gain experience through high quality work placements and challenging practical and theoretical workshops and study which will equip them with the wider skills the sector requires."
On successful completion of the course, students will be given the opportunity to apply for M J Church positions, gain employment in similar organisations or progress onto university or other higher level study.
Potential students can apply to the Academy by visiting http://www.wiltshire.ac.uk/coursestng/Infosheet/6945.
Star Award 
On 2nd October 2015, Jim Weedon, Network Rail Director presented a team from M J Church with the Star Award for Safety on Site.
The award followed an audit. Some of the feedback we received was:
"There has clearly been a lot of hard work by all to get the site up to its current standard and we need to now maintain this level going forward. We were all impressed with the guys working onsite. As well as the way they conducted themselves onsite their input and contributions in the Safety Bus was brilliant to witness."
Well done to all concerned.